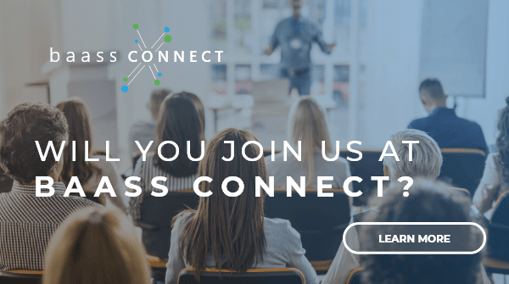 What is BAASS Connect?
Join us and take advantage of a full day that will sharpen your technical skills and expand your business acumen. Take time to collaborate, network and share ideas with fellow Sage Customers, Partners, and BAASS Consultants. Gain unparalleled access to BAASS Product Specialist, our Technical Experts, Customer Support Team, and Executives.
Want to be the first to know
about BAASS Connect 2020?
By filling in the form below you will be added to an early updates contact list regarding BAASS Connect.
What to expect?
Innovation - You will have access to key industry leaders and our experienced BAASS team.
Education - The day is packed with a variety of sessions that you will inspire you for the months to come.
Collaboration - Take time to engage with other attendees to network and make connections.