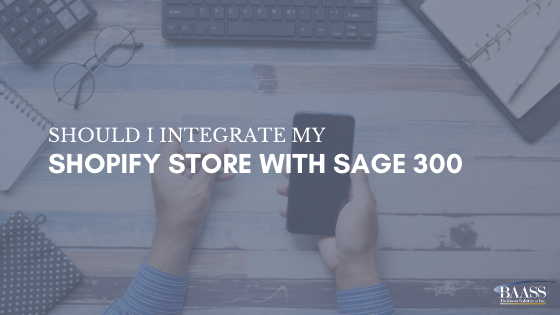 eCommerce & ERP software integration isn't always as challenging as it may seem. Countless online retailers of all sizes and industries sell online with the Shopify eCommerce platform. A large number of these organizations also trust Sage Software to handle their accounting, payroll, human resources and other internal processes. Whether you are a small business or a large online store, an integration may improve your effectiveness significantly.

In many cases, costly manual processes, redundancies and human errors between Shopify & Sage databases can result in wasted resources, time and money. The data collected from Shopify Orders can often be transferred in error to your Sage ERP solution when done manually. By working with experts of both Sage and Shopify, such as BAASS Business Solutions, we can assist most businesses in creating a seamless integration that meets the unique requirements specific to your business.
Sage 300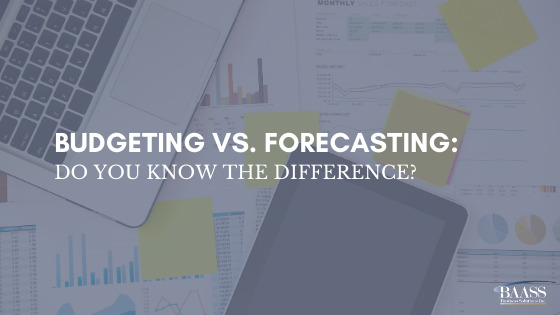 To some capacity, your organization has likely prepared a budget or forecast before. These two functions help businesses in terms of strategies, decisions, and many other business processes. Budgeting and forecasting are salient aspects of an organization that need to be considered.
Forecasting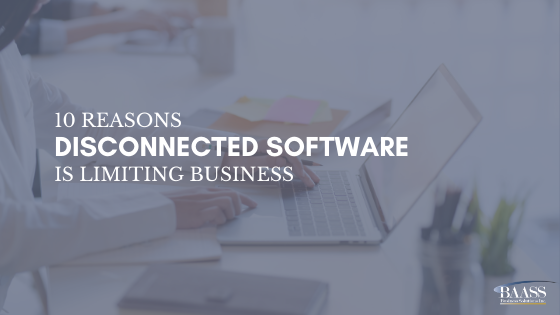 It is common that the limiting factor in many businesses is the inability to scale or grow due to software. In order to grow, many business owners invest in a variety of systems and tools that do not connect with one another - as they fit the need at the time. Regardless of your business size or scope, it is important to ensure you are planning for the long term.
ERP Software Failure