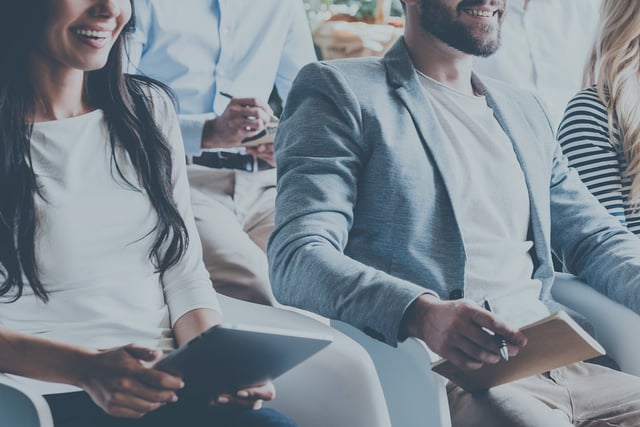 Toronto, ON – BAASS Business Solutions will be hosting their 21st annual conference during the month of November at five different locations across Canada. BAASS is a long standing partner with Sage and anticipates to have a large Sage presence over the course of these events. In addition, Sage will be providing more information to our customers on their most recent acquisition of Sage Intacct.
"We are very excited to offer this opportunity to our customers in Canada" says Joe Arnone, president of BAASS. "We understand the importance of staying connected with the technology industry and being able to exchange expert knowledge and relevant education among the business community."
During this unique one-day event, BAASS Connect will be working towards helping customers sharpen their technical skills, network with other attendees, partners, product leaders and BAASS consultants. Additionally, registrants will be given access to a wide variety of products and services offered by Sage and other authorized development partners. This year, the conference will be set to take place in Toronto, Vancouver, Halifax, London and Burlington.
Technology is a driving force that affects how business is being conducted. In today's changing market, Cloud-based software has significantly improved business efficiencies in countless industries. Scalability, minimal maintenance, real-time access to business data and high-level security are some of the many benefits of the Cloud system. As a product leader for over 25 years, BAASS has extensive involvement with Cloud migration and implementation. During BAASS Connect, experts in Cloud-based technology will be offering detailed insight to all attendees who are interested.
Registration information and conference details are available online at www.baass.com/baassconnect2017. Participants interested may also contact BAASS via email at marketing@baass.com or by following along with updates from our social media account on Twitter @BaassBiz using the hashtag #BAASSConnect17.
About BAASS Business Solutions
A team of knowledgeable and highly skilled IT professionals and consultants based in Toronto, Canada. With over 25 years of experience in the industry, BAASS provides a comprehensive range of services including needs assessment, management consulting, system design and configuration, software training and technical support in accounting, ERP, CRM, e-business, as well as custom solutions. For more information please visit www.baass.com or call 866-260-5302. Don't forget to connect with BAASS on LinkedIn, Twitter, and YouTube!