Creating a backup of your
Sage Intacct
accounting data is crucial today. Unfortunately, technology isn't foolproof and businesses never know when they may be faced with a database failure, system issue, or computer virus or any other threat that could impact your business data.
This is where Sage Intacct Backup comes in. By using this tool you have complete peace of mind knowing you have total control over your financial data, where it is stored, and even how often it is backed up.
Private Cloud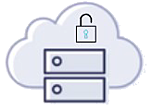 Host your data on a secure private cloud, such as BAASS Cloud.
Hybrid Cloud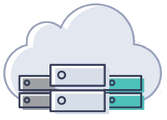 You can host your data on a hybrid cloud, which is a mixture of private cloud and on-premise servers.