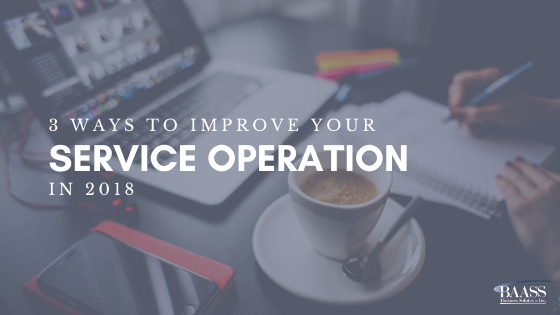 Customer dissatisfaction is one of the greatest obstacles your company will face in its business lifetime. If your company services and maintains products for your customers, then you are well aware of the unique challenges service-based businesses face.From unresolved issues to ill-informed service technicians to faulty parts and rude technicians, the reasons for customer dissatisfaction are many. While we cannot help you with technician personality problems, we can offer some insight into improving the efficiency of your service operation so you can better serve your customers.
Here are three ways you can turn around your service operation and start achieving higher customer satisfaction ratings:
Take the mobile approach.

In this day and age, there is no excuse not to be using smartphones and tablets out in the field to assist field service operations. Mobile devices not only connect you with the business office, but they also connect you with your customers. Highly rated service companies use mobile technology to help their service technicians connect to back-office software so they can make more informed decisions when it comes to parts, materials and jobs.
Use metrics to determine your progress against business objectives.

Every service operation should be setting goals they wish to achieve and metrics that wish to maintain. If your company prides itself in fast job completion time, monitoring the time it takes to complete each job would be wise. By setting up key metrics, your service organization can begin to monitor and measure important statistics related to their performance. Keep in mind, implementing the right metrics will not only help you improve overall service quality and operational efficiency, but it will also help you determine how the service department is contributing to the business' overall objectives.
Automate service management.

The truth is, most of your service management challenges are the result of not having an automated service management solution. Service management software can help you streamline the scheduling of jobs, employees and resources, track inventory and equipment, create quotes and invoices, track important service metrics, and stay up-to-date on important maintenance tasks for customers. Many solutions can even be accessed on mobile devices, enabling service technicians to automate time-consuming processes out in the field and gain access to important information so they come across as well-informed and ready to work.
Service management software provides service departments with the tools they need to complete jobs on-time and correctly the first time. This, in turn, will lead to more satisfied customers and higher customer satisfaction ratings. If your service company could benefit from automated service management, contact us today.