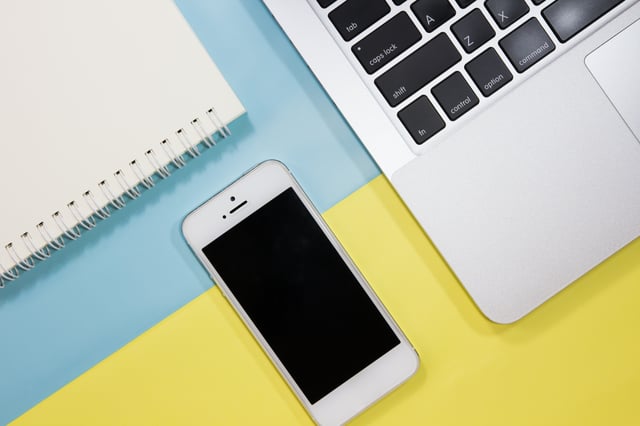 In business, timing is everything. This is true not just for introducing new products or services, but also for the day-to-day management of systems and resources. A seemingly small detail can throw business balance and strategic growth into a tailspin.
To develop the "right-time" every business needs to examine the past in order to grow, while also looking to the future to prepare for the road ahead. Forward-thinking businesses recognize the importance of the "right-time" and use solutions like the cloud to stay on top of progress.
1. Adaptation supports success
Just as businesses cannot afford to put off growth to remain successful, they also can't afford to avoid change. Failing to adapt to demands will only hinder company expansion.
As businesses grow, yet still use paper-based systems, they lower the bar for success, and waste resources. It's only a matter of time until these companies reach the limit of their capabilities with outdated systems.
With the cloud, decision-makers replace phone calls and help sessions with point-and-click menus and tailored options. Business productivity increases with efficient systems.
2. Companies require up-to-date support
Companies outside the cloud struggle to keep up with cloud-working clients, and competitors. Using inefficient systems can send the message that the business may operate under that same inefficiency.
Ambitious companies need to have robust reporting that can give accurate and detailed metrics when their decision-makers need them. The limited capabilities with systems outside the cloud cannot offer that kind of speed and support.
3. Productivity bottlenecks squander resources
Manually compiling data takes up time. Formatting, filtering and sorting data that way takes up even more. When businesses continue using spreadsheet consolidations and ill-fitting applications, these choices have hidden costs, often funnelled into upgrades and integration. This creates logjams that continue to hurt business in the long-run.
A cloud-based financial system is designed to integrate with other business functions to save time, and eliminate workarounds. It connects easily to other critical business applications like CRM and ecommerce solutions, and brings data into focus for quick analysis.
4. Automation conserves resources
The cloud rewards forward-thinking businesses with a strong competitive edge that accompanies automation. Many businesses find it hard to leave behind their paper systems. However, these processes burn through money by wasting employee time and storage resources.
Cloud-based solutions are designed to increase productivity, reduce man hours and save space. Automation replaces data manipulation and system workarounds with streamlined financial processes, quicker closings and rapid consolidation enhancing accuracy, and streamlining resources.
5. Independence streamlines costs
Detailed information helps manage change, and train up performance to meet demand. However, to get that information from on-premise systems, many finance departments need help from specialists to build workarounds that extract and organize the data. This slows down productivity and pads costs.
Businesses in the cloud experience more freedom and control by handling many of their needs independently. The cloud showcases automation with robust reporting in real-time, and houses complex data needed to strategically plan business development.
6. Documentation provides efficiency
With the cloud, clients sign on bringing expectations of immediate answers and service. The cloud delivers that immediacy, but business teams communicating outside the cloud need solutions that work with the speed of their financial systems.
Online Collaboration attaches communications directly to the documents that they support and fits seamlessly with cloud systems. This solution offers a valuable context and history to accompany the data and documents the cloud holds, and provides efficiency and improved service.
7. Successful businesses think ahead
When businesses' best resources are weighted by manual details, it slows strategic planning, consumes budgets, and hampers growth. Administrative details tax decision-makers. Tedious reporting duties bog down finance departments, and that prevents their necessary contribution to company progress.
The cloud offers flexible automation and change that invites the freedom to adapt quickly – be it to client needs, changing metrics or to offering heightened speed of service, on par with other industry leaders.
Best-in-class cloud accounting solutions like Intacct offer the tools every innovative business needs to move ahead, while bring their financials ahead with them.
We want to help your business transform into the most efficient version of itself that we can. Let our experts guide you toward the best solutions to bring your business to the next level.