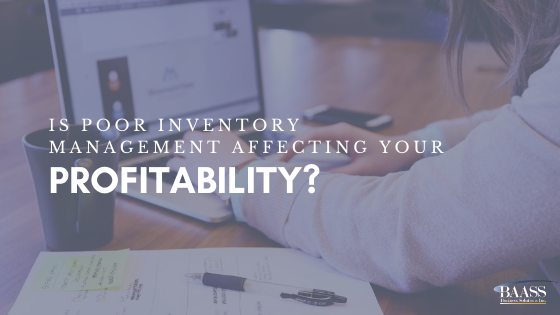 Your inventory is not cheap. From the initial purchase from your suppliers to the carrying costs involved in storing and processing each item in the warehouse, the costs associated with inventory management add up quick.If left unchecked, the costs can spiral out of control and steal away your company's profit before you even get a chance see the money filter into the business.
Many manufacturers and distributors recognize the need to realign their inventory management efforts, yet many do not know where to start. The pressure from consumers for companies to have all of their products readily in stock is overwhelming and leading many companies to invest more in inventory than they need. While they cannot just stop stocking products altogether, manufacturers and distributors can find ways to stock inventory smarter.
Unlocking Hidden Profit with Inventory Management Software
For many manufacturers and distributors, inventory-related costs are becoming too high to bear, and, in an effort to alleviate inventory management pain, they are turning to automated technology and inventory management solutions. Inventory management software is designed to reduce the costs associated with inventory management and improve inventory efficiency so companies can devote less of their efforts – and hard-earned money – to managing their inventory.
The two most common (and costly) challenges to inventory management are overstock and understock situations. Too much or too little stock can be costly to the business and require more work and effort on the part of your warehouse and distribution center managers. Finding the perfect balance between the two is the key to inventory perfection. With inventory management software, you can utilize advanced forecasting and inventory planning tools so you always have just the right amount of product on-hand.
With the proper forecasting and inventory management tools, manufacturers and distributors can manage their inventory in a smart and cost effective manner, allowing them to regain ground in terms of profitability. Contact us to find out how inventory management software can unlock the profitability hidden within your warehouse.