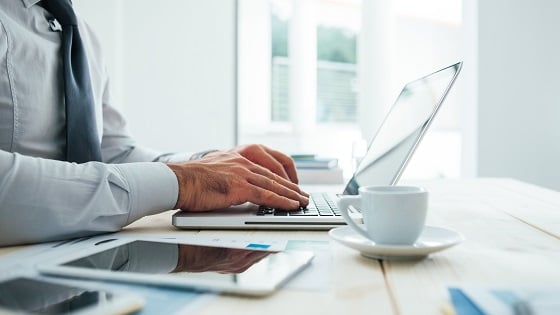 Many SaaS and software businesses find that when they hit growth, their systems and solutions that once saved time, now slow down productivity and inhibit scalability.
Because they typically deal with unique logistical and client complexities, they no longer have the time or resources to perform some of the tasks by hand that they once could. They find that by hanging onto their now ill-equipped systems, they risk inhibiting growth.
However, the forward-thinking software and SaaS businesses discover that when they branch out to employ solutions with a better fit to adequately address their needs, rapid growth is not only possible, but comfortable.
Automating Custom Billing
Software and SaaS companies that see a lot of rapid growth need to enlist solutions developed specifically to handle multi-entity billing scenarios, multiple locations, and divergent billing schedules and subscriptions.
Because invoicing can be a complex process due to the varying client contracts, these companies need automating options to save time and reduce costs associated with creating custom invoices. When they do, billing follows a more rapid and efficient rhythm. Clients enjoy clearly drawn invoices tailored to their contracts, and more attention can be directed to increased workload in response to company expansion.
Accelerating Revenue Recognition Processes
In addition to the need for more automated billing, Saas and software companies need to track and recognize revenue, often on tight schedules. The inherently complex nature of rev rec policies can make invoicing difficult for the financial departments generating them and the clients receiving them.
To adhere to GAAP compliance policies, the cloud accounting solution that offers the right mix of organizational design and depth of options can offer SaaS and software companies a streamlined revenue recognition process within regulated principles to keep invoicing simple for the client, and efficient for the company.
In fact, one CFO that now uses Intacct - a best-in-class cloud accounting solution - says his revenue recognition processes now only take a quarter of the time to complete.
With cloud accounting solutions, like Intacct, rapid growth businesses can:
Harness organizing strength, customization options, and easy-to-build templates to speed invoicing, regardless of complexity.

Engage streamlined revenue recognition efficiency to gain insight into operational outcomes.

Gain insight with real-time visibility into past, present and future billing at the contract level.
We can show you how solutions like Intacct can automate your invoicing and streamline your revenue recognition process to handle rapid growth and scale your software or SaaS business.
If your SaaS or software business is stretching beyond your current accounting software solutions, contact us to find out more.