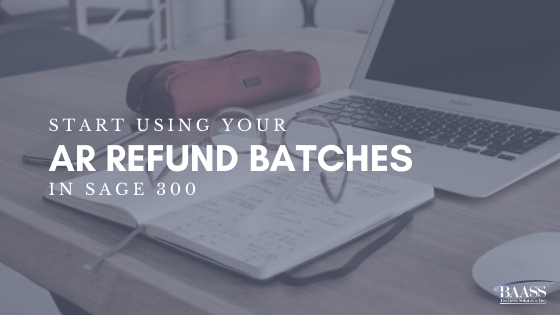 How many of you have had to payout a customer for a credit? For example, they gave you a deposit and you are refunding it or you gave them a credit and they want the cash? How many of you are still doing this through Accounts Payable in Sage 300 ERP (Formerly Accpac)? Set the customer up as a vendor, enter the invoice and do an AP Payment batch? Reverse the Credit in AR?
OK, time to stop! Start using the AR Refund Batch feature and print the cheques directly from Accounts Receivable.
The following customer "ABC123" has a credit note outstanding for $275.00. You are going to issue a cheque for this amount to offset the credit note.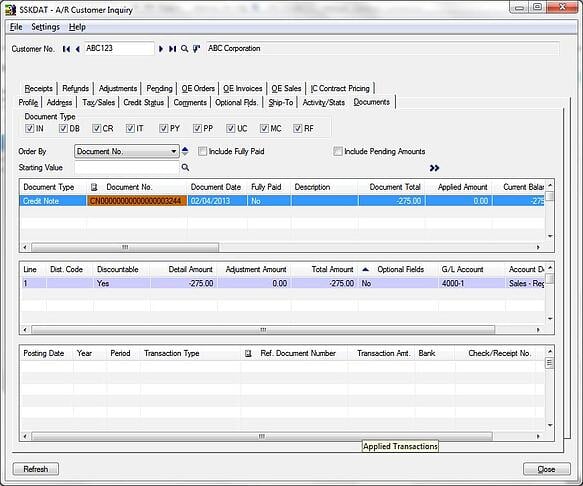 In Accounts Receivable, go to AR Transactions | Refund Batch List and create a new batch.
Fill in the fields as you wish.
In the grid, under "Document Number", find the outstanding credit note.
In the "Payment Amount" field, enter the amount you are refunding.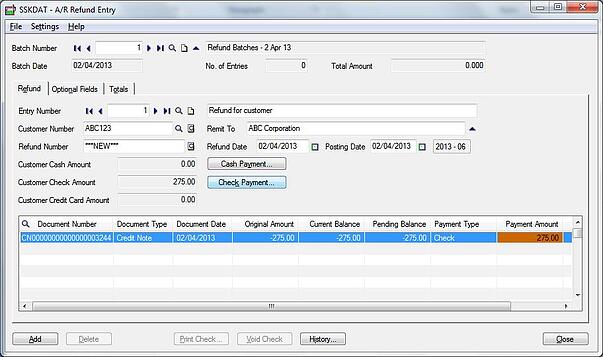 Go to "Check Amount" button above and select "Print Check" if you actually want to print the cheque (you could go here first if you know the amount before selecting the document)

ADD and close
Hit the Print/Post button to take you to the Print dialogue box
Make sure you have the correct "Check Stock Code" selected (has to be pre-setup in Bank Services!) OR Browse for the correct "Check/Advice Form"
Hit "Print" and create the cheque!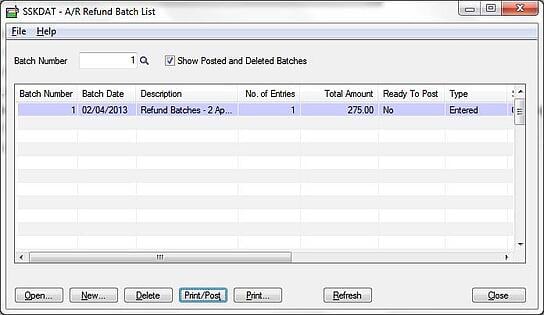 All done, nice and easy! Now, go for it!