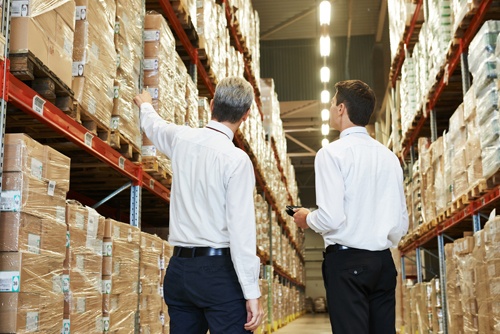 Are you struggling with inventory management? Are you in need of improving efficiency within the warehouse? Inventory management is a serious topic that requires continual improvement to maintain optimum business processes and provide the best possible customer service when fulfilling offers. Here are four ways you can improve inventory management in your warehouse.
Utilize Technology. Save time by utilizing technology to track inventory rather than tracking manually. Not only is manual inventory tracking extremely time consuming, manual processes leave room for error. Automated systems can expedite inventory tracking and provide real-time reports resulting in saved time and money.
Centralize Information. While your business and web-store may be established as separate entities, ensure that your customer does not sense that disconnect. Allowing your customers to order online and pick-up or return in the physical store can have a positive impact on sales. Centralizing data so that inventory is tracked, in real-time, between your online and in-store inventory can go a long way in avoiding potential delays with order fulfillment.
Utilize a POS system. A point of sale (POS) system can help by tracking inventory and providing accurate reports. In addition, a POS system can control inventory loss due to theft, damage, and error.
Maintain fresh stock. Avoid holding on to outdated inventory, particularly seasonal items. These old inventory items take up valuable space which can negatively affect cash flow. Offer discounts on old inventory, merchandise them differently or move them to a clearance store in order to keep your inventory space freed up for new merchandise.
Contact us to learn more about how you can implement inventory management processes that will save your organization time and money.