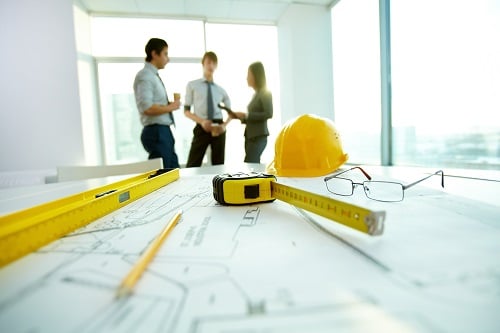 What's the most difficult aspect of estimating and billing? If you said time and materials, you aren't alone. Many companies struggle to accurately estimate and bill clients for time and materials. Materials are perhaps the easier of the two, but both can be difficult in a complex project.
Fortunately, there are several best practices that you can implement to help you tame the billing tiger.
Best Practices for Time and Materials Billing
Use standard cost calculations: Start with a standard cost calculation to make billing your time easier. Add up your annual expenses, then divide them by the profit percentage you've set as a goal for the year. This number provides the revenue needed for you to reach your goal. Now, divide the revenue needed by the company's total annual billing hours. The resulting figure is your hourly billing rate. You can then adjust that as needed to cover costs.
Compare it to your competitors: Before using this figure, it helps to compare it to your competitors' rates. Conduct an annual competitive intelligence audit and adjust your prices so that you are in line with competitors. You can then use pricing as an advantage by dropping prices if desired to acquire new customers or matching competitor prices and competing on service or quality.
Track hours accurately: Instead of manually tracking hours on a piece of scrap paper or a spreadsheet, use software to log project hours. Then use previous projects as an estimate to build quotations for clients. Software that enables you to track projects and billable hours will help you sort through previous quotations to find companies in similar industries or projects of similar scope to create accurate estimates.
Monitor profitability: Keep a close eye on your company's profitability. Monitor it monthly and quarterly. Reviewing financial statements, and use this data to adjust prices to keep projects profitable.
Materials Billing Accuracy
Time isn't the only area of billing that can give companies a headache. Building out accurate quotes and invoices for materials can also be tricky.
A bill of materials (BOM) lists the parts, items, assembly and perhaps prototyping needed for a project. Because the BOM pulls together information from several areas within a company, it can be one of the most complicated and comprehensive parts of the quote or invoice.
One way to enhance the accuracy of your bill of materials is to use software that helps you track all of the components of the invoice. If items are included frequently in estimates, you can save them and use them again for other projects.
Technisoft Service Manager: Easier Quotations
Service Manager from Technisoft, a Sage endorsed solution, links various aspects of the service process including quotations, price, projects, time billing, and much, much more. It's a one-stop software to manage complex business processes and accurately track requisitions, purchase orders, and multiple components of your invoices, estimates, and billing.
BAASS Business Solutions
BAASS Business Solutions can answer your questions about Technisoft Service Manager and other software to help you tame that billing monster. Whether you're struggling to manage your accounting and financial processes, seeking better insight into business data, or looking for human resources or CRM systems, we can help. Contact us for more information or call 1-888-650-5544.