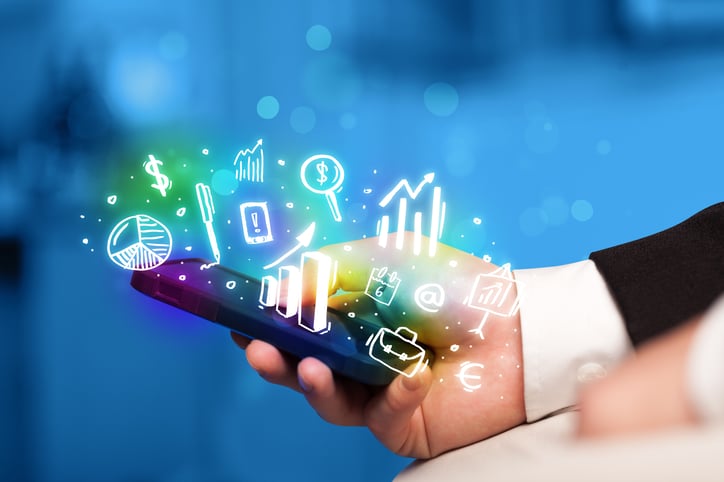 Cloud-based systems offer many benefits. One benefit that many businesses appreciate is the flexible nature of cloud systems.

The Cloud Expands to Fit Your Needs
Think about rain clouds for a moment instead of data clouds. Rain clouds grow according to how much moisture is in the atmosphere. They shrink when the moisture is released, and the "demand" on them is lessened.
Cloud computing is similar. As your company's data needs increase, the cloud expands to accommodate it. If you have one user on the system working late at night, it shrinks your usage so that you are using less.
More importantly, cloud computing can scale up as you need more bandwidth for your customers. Manufacturers with heavy seasonal demands may find that cloud computing easily adjusts and flexes to the demands at specific times of year when order volume is high. During other times of the year, when the volume is low, their computer demands decrease. Instead of investing in new hardware to handle the high volume time periods, cloud computing adjusts with the needs easily and swiftly.
Add More Users Easily
Another way in which the cloud can expand to fit your business is by easily adding new users onto the system at any given time. A busy warehouse may need to add temporary workers during certain seasons. The cloud can accommodate more logins without adding unnecessary terminals or additional software packages.
You can also add users from multiple locations. Some companies use freelance office workers, marketing or sales people to supplement their workforce. With cloud-based systems, you can add additional workers easily onto the system. They can access the database through their home computers, tablets or smartphones. All you need is a web connection. It's an easy way to get everyone working from the same data, and keeping your systems up-to-date no matter who accesses them.
Security Is Excellent
One concern that many business owners have when they consider cloud computing is the security level. Cloud computing works off of shared servers, and companies often worry that their data may be compromised or somehow less secure when it is kept off-site than when it is housed on hard drives within their four walls. Suffice to say that cloud computing companies have some of the strictest security protocols available in place to ward off viruses and hackers intent on damaging or stealing data. You can't "accidentally" access anyone else's data on the cloud, so your company's information is secure. Cloud computing is secure computing.
The Cloud Is Here to Stay
Cloud computing has moved from a 'nice to have' to a 'must have' as more businesses embrace cloud technology. It's simple to use, highly secure, and less expensive than older technologies.
Many systems can run off of the cloud. CRM systems, for example, offer excellent cloud-based platforms and coverages. Some businesses also base their financial and accounting systems on cloud software. And who among us hasn't used simple cloud storage solutions from the big computer companies? These companies offer cloud-based storage and software for word processing, spreadsheets, presentations and more.

Learn More
Instead of trying to patch your older systems, consider embracing cloud technology. Speak with your BAASS representative today. We offer consulting to help companies navigate cloud computing, CRM, BI, HR and other technology needs. We get to know your business and offer insights and suggestions to help you achieve your goals. Contact us or call 1-888-650-5544.

On Tuesday, September 27, 2016 at 2PM ET, BAASS will be hosting the first in a three-part webinar series about the cloud, entitled "Debunking the Myths About Cloud Accounting" - don't miss it!