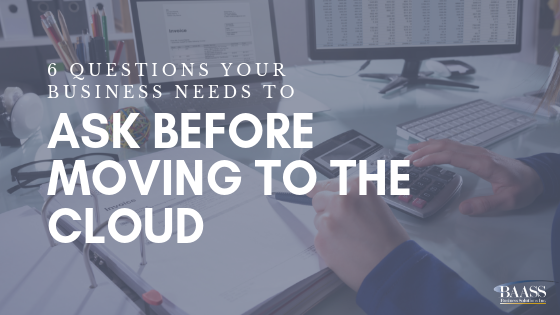 If you are like most businesses, you have probably given the Cloud and Cloud-based or hybrid business solutions some serious thought. The benefits of Cloud technology, after all, are irrefutable; decreased costs, increased accessibility, improved business flexibility, and convenient data storage capabilities all make up a strong argument for Cloud technology cases. However, in spite of all of the benefits, more and more companies are delaying Cloud investments for one reason alone: security.
Cloud security is currently the number one concern for businesses considering Cloud-based technology investment. While the Cloud has certainly come a long way in terms of security since its induction, there are still major concerns about how Cloud-based solutions protect business data and information. CIOs in particularly are concerned about the risk moving to the Cloud could mean for their business data.
Before your company makes the final decision regarding Cloud technology, ask yourself the following questions:
How valuable is my business data?
What would happen if it was actually breached? Would the business be shut down entirely?
What are we willing to do to protect company data?
What kind of investment are we willing to make to ensure our data and information remains safe in the Cloud?
What changes will we need to make to our infrastructure to ensure our data is properly protected?
What policies will we need to implement to address security concerns?

Check out our blog:
What's The Difference Between Cloud & Traditional Accounting Software?
How your company answers these questions will determine your readiness for Cloud technology. If the risk of a data breach is too great, then the Cloud is probably not the right choice for your company - at least for now. Find Out which business technology solutions are the right fit for you here at BAASS Business Solutions.