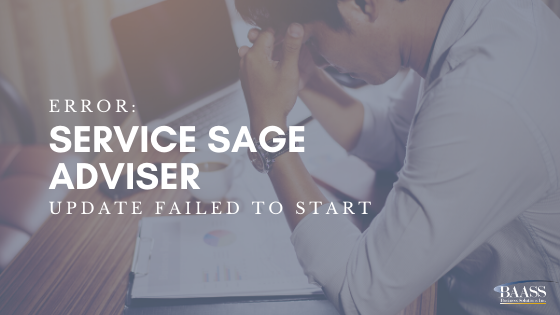 Problem Details:
The following error may occur when installing Sage 300 ERP 2014 on a Windows Server 2008R2:
"Error 1920. Service Sage Advisor Update (Sage.NA.AT_AU.Service) failed to start. Verify that you have sufficient privileges to start system services."
Solution:
Turn off Data Execution Prevention (DEP). Right click on My Computer and go to Properties. Click Advanced System Settings and under Performance, click Settings. The DEP tab is found here.
Lower the User Account Control (UAC) setting on the server as well.