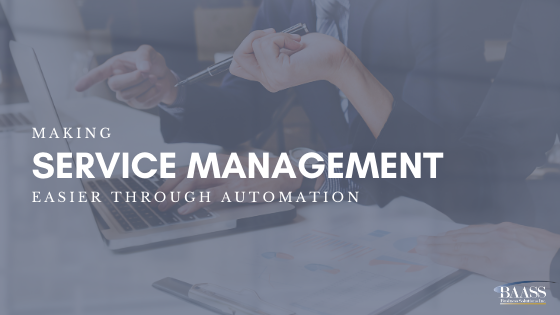 Equipment servicing, HVAC systems, and many other systems rely upon service management to keep equipment running smoothly. Good service management also includes cost quotations, invoices, and other templates related to typical jobs performed by your service department. If your idea of templates is running to the file cabinet and grabbing a hard copy to fill in, think again. New, cloud-based service management solutions automate many of the functions of your estimates, proposals and scheduling, making it simpler and easier to communicate with both employees and customers.
Cloud-Based Automation
You've probably heard of "the cloud", but how does it help service management? Think of cloud computing like many of the services you access online on any given day. Most of the services, like your favourite social media sites, operate on a cloud-based system. You can access them anywhere, or from handheld devices like tablets and smartphones. You don't need to download complex software to use them; you simply log in from any web-based device. This makes it easy to log onto the system from work, home, while waiting at the doctor's office or while at a cafe.
Cloud-based service management takes it one step further and puts the power of your entire system onto the cloud. Instead of creating individual invoices or quotes, you simply access a library of templates. You can even access previously created materials to repurpose them for new customers.
More importantly, anyone on your team can see at a glance which quotations have been issues, what service calls have been scheduled, and other information entered into the system. It facilitates communication and makes it easier for field-based reps as well as office staff to get the big picture of the work schedule and more.
Preventative Maintenance Functions
Another benefit is the ability to read preventative maintenance functions from anywhere you have a web signal. Information can flow from meters directly into the cloud, bypassing the need to visit client sites to take readings or other interventions. Assign resources, take measurements, and predict maintenance and materials requirements easily and quickly.
Customers Can Log Their Own Jobs, Too
Some service management portals offer both employees and customers the ability to log tasks. This makes it even easier for your team. Customers can enter their own requirements into the system to schedule tasks. You can control the access so that they cannot log into protected areas of the system. It's a great time-saver for your company.
Service Management Solutions and Consulting
At BAASS, we always seek the best products for our clients. That includes products such as service management tools and systems. For more information on service management solutions, the cloud, BI, ERP and more, connect with BAASS; Contact us.