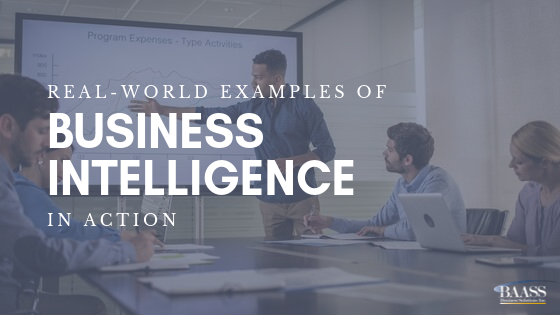 As the presence of business intelligence continues to grow in organizations, it is important to understand the essence. However, more than anything, it is important to understand where you can utilize and implement business intelligence in your organization. Business intelligence is widely used across many industries, as well as many departments.
If you're looking to implement business intelligence in your organization, it'll be helpful to know some applications of business intelligence. For this reason, we've decided to compile a list of some real-world examples of business intelligence in action! Take a look below:
Optimization of Stock/Inventory
The implementation of business intelligence is able to provide you with significant insight into your organization as a whole. Many organizations have leveraged business intelligence to help them optimize their inventory. For some, this means reviewing historical sales information to determine the appropriate amount of stock to hold during certain times of the year.
Gaining insight on customers
With the abundance of information that can be accessed and viewed with business intelligence, the array of information includes customer-related data. This gained insight on customers can help not only sales teams, but also marketing departments, and more. You will be able to analyze and determine your most profitable customers and improve customer loyalty. You may even be able to identify ways to better serve your customers by improving your customer service. Furthermore, consider taking advantage of being able to identify the different demographics among your customers to create various marketing campaigns, leading to higher conversions.
Make forecasts
Utilizing business intelligence can allow you to create forecasts without the assistance of an IT department. With clear visibility to data and results, you will have access to forecasts. By giving you access to real-time information and historical, your data will be even more accurate than before.
Efficient reporting and data consolidation
Imagine being able to rid your organization of the dreaded manual reporting and data gathering process. You can streamline and generate more efficiency by having these tasks automated and handled by your business intelligence solution. With the abundance of locations that can be stored nowadays, business intelligence can collect this data in one centralized location, making your reports more comprehensive.
Although we've provided some applications of business intelligence in the workplace, there are endless opportunities for this business solution. You are able to take advantage of and leverage business intelligence in a variety of organizational contexts. In fact, many leading businesses across numerous industries are already using business intelligence as you are reading this very blog post. For more information about business intelligence, check out our page.