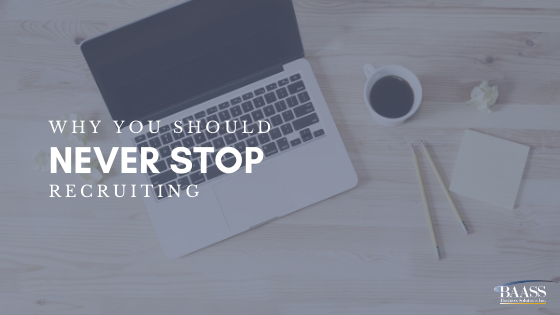 One of the functions of the human resources department is finding new people to fill vacancies. Employee turnover is an expensive problem to have; it costs up to 50% of an employee's annual salary, according to some experts, to recruit and fill a vacancy. Recruiting can truly consume an HR department, if you let it.
That's why you should never stop recruiting. While it's true that, today, you may not have many open positions, you never know what tomorrow will bring. Constant "recruiting" and boosting your organization's brand as an employer is a great way to continually attract top talent.
Corporate Brand Awareness as a Recruiting Tool
One powerful recruiting tool that you may not be using well right now is corporate brand awareness in the marketplace. Companies develop reputations over time as a great place to work or a not-so-great place to work. Your company's unique brand in the marketplace, as either a service or product provider and as a place to work, is a reflection of its identity at the core.
Think about the reasons why people remain at your company over time. Your company's brand as an employer is the implicit promise it makes to employees when they come on board. You may have a brand as a great place to work, thanks to flexible hours, friendly teammates, or constant creative challenges. Each of these brand attributes appeals to different people but, over time, maintaining a company culture that fulfills these brand attributes builds a reputation in the marketplace.
Reputation Attracts Top Talent
If your company develops a brand as a great place to work, then people will want to work there. The more people want to work at your company, the more they will proactively seek you out, inquiring about openings. This is the kind of brand awareness that boosts the talent pool!
Using HR Software for Retention
HRIS or human resources information systems consist of software that helps you manage many of the routine functions of the human resources department. Like other software, HRIS enables you to collect as much data as you can on employment within your company and use it to improve retention and decrease turnover.
Asking key questions of your employees during exit interviews is one way to capture great data on your current corporate culture. How employees view the company may differ from how leaders view the culture and, when there's a big discrepancy, it can lead to higher turnover rates. Gathering data helps you see a potential gap between employee expectations and the company's brand that may lead to higher turnover rates.
Here's a free additional whitepaper from Sage on why you can't afford to ignore employee engagement.
Better Human Resources Management Is a Phone Call Away
Better human resources management through the use of an HRIS system is just a phone call away. BAASS Business Solutions provides software, consulting, and services for manufacturers. For over 25 years, we've helped businesses harness the power of data and analytics through business intelligence systems, enterprise resource planning systems, human resources information systems, and much more. Talk to us today about how having an HR system can help you build a better business. Call 1-888-650-5544 or contact us online.