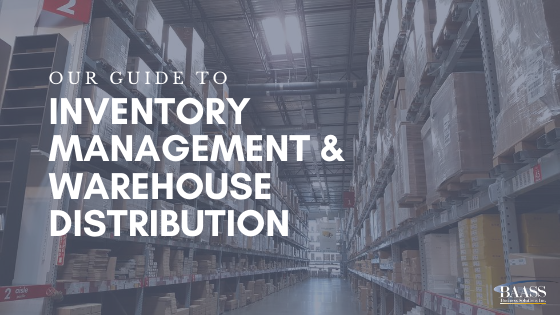 Many managers are so focused on quantitative results that they fail to apply simple common sense to inventory management and warehouse distribution. It's an issue across many manufacturers and other companies; focusing so much on the pricing or technological side of the inventory management equation that you fail to think about it from the common-sense management perspective. Here are four tips that will help you apply good old-fashioned common sense to your inventory management and warehouse distribution system.
If it's been sitting in the warehouse so long that you've named it, it's time to move it.

It's probably costing you more to maintain goods that are in your warehouse longer than a year than it is if you were to donate them somewhere at a loss. If it's been sitting in your warehouse so long that it's become more of a mascot than a sales item, it's time to move it out.

Consider donating items to charities and getting the tax write off for your business. Offer a steep discount to make room in the warehouse for new items. But don't hold onto something at full price just because it cost you a lot wholesale to buy it. Get rid of non-performers and nonstarters as soon as you can. They never increase in value, and they only take up space that can be used to sell more.


Manufacture only what you can logically sell.

A good business plan for the year will help you adjust manufacturing quotas so that you make items in anticipation of realistic sales goals. Avoid overstocking the warehouse with finished goods. This ties up your capital in inventory and may cause a glut of product that needs to be reduced in price in order to sell. Data derived from your BI and ERP systems can be used to help you make only what you need for the current and upcoming quarter so that you're not overstocked with items.


Perform frequent inventory counts.

Barcode scanners and software have revolutionized how inventory counts are taken. Because they make taking inventory so much easier, you should take inventory counts frequently and reconcile actual counts to levels in your system. This will help you improve reordering time and ensuring that you have plenty in stock without overstocking your warehouse.
Using Your CRM System for Improved Inventory Management
Your company's CRM and ERP systems can be used to help with inventory management, too. Order information tracked in both CRM and ERP systems can be used to predict sales in future quarters, helping you order enough stock to avoid back orders and avoid stuffing the warehouse full of unsold items. You can make sure that you have plenty in stock for your best customers so you'll never lose a sale.
Better inventory management can help you improve customer service and profitability in your company. The right software can help. Talk to BAASS Business Solutions about the range of Sage-based inventory management solutions available to take your business to the next level.
BAASS offers insight, support, and information to companies seeking business systems. We can help you choose from among many good business systems and inventory management to find the right fit for your needs. Contact us or call 1-888-650-5544.