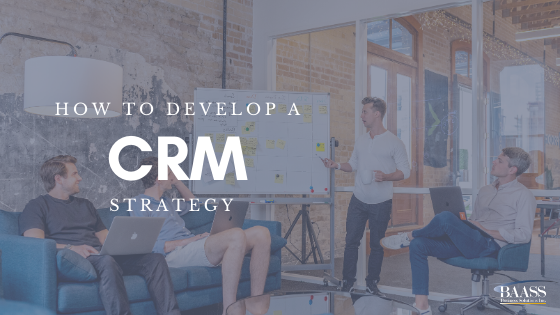 While it may be exciting to dive into your CRM right away, it's important to develop a CRM strategy to complement it. There are a variety of ways that organizations choose to develop their CRM strategies; don't be limited in this process. Check out some of our steps to developing a CRM strategy!
Align your visions!
Similar to how your organization may have an overall business strategy, it's important for you to create a vision for your CRM strategy. Following this process, be sure to align the two. Try to determine what the goal is for your CRM, and how it can complement your organization's strategy.
Employee Involvement
An integral part of ensuring that your CRM strategy works is involving your employees. After all, it will be the employees themselves utilizing the CRM. Consider setting goals for your employees or teams who use the CRM, and ensure that they fit into your organizational strategy too! Remember that there are certain standards to goal setting (like S.M.A.R.T Goals) that can aid in creating higher employee motivation in achieving these goals as well. In tune with this, understand your organization and how different functions may interact with each other, and their roles within the utilization of your CRM. Keep everyone on board throughout this process.
Assess your Customers
There may be a need to assess your customers. Understand how customers are interacting with your company, and who they are. Being able to segment your customers appropriately will help you identify who you may need to focus on and prioritize. While your organization may wish to serve all customers, try to select those who fit the profile of a "valuable" customer.
Re-Evaluations
Consider taking a step back and looking at the whole picture-- evaluate your CRM strategy from time-to-time. There may be some needed tweaks and alterations to your CRM strategy; don't fear making these changes! Ensure that you take some time to see if your current CRM strategy is working for your organization, and if it isn't, make the necessary improvements to get it working.
Keep the Flow!
Like with other strategies, it's important that you keep it up. Although it's important to re-evaluate your strategy, be sure that you cautiously implement changes to maintain the flow of your strategy. Keep in mind that it may also simply take time for certain things to work out and mesh together.
Blog: 6 Ways to Leverage your CRM
While having a new CRM system is an exciting time, it's important to carefully evaluate how it can complement your organization and the strategy. Understand that this may be a never-ending process of constantly ensuring that your CRM strategy is helping you achieve your organizational goals. For more information about CRMs, check out our page.