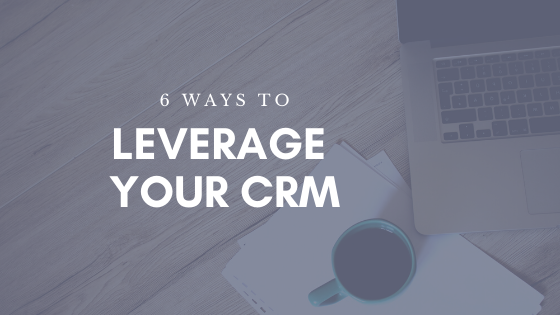 In case you were not able to attend the webinar How CRM can help you Navigate the Changing Landscape, which is now accessible on-demand, we have created a recap with the highlights of ways you can leverage your CRM to excel at all levels in your organization.
The COVID-19 pandemic is serious, and many companies are taking all the necessary steps to ensure the safety of their employees and the community. ​ However, work still needs to be done, sales need to happen, opportunities need to be pursued, and service issues need to be resolved.​ In order to complete these tasks, it is important to have tools in place to allow employees to collaborate, whether they are working from home or in an office. That's where Customer Relationship Management (CRM) Systems come in. ​

For years, and for multiple reasons, many of our clients have under-utilized the capabilities of the CRM software they already own. ​But now, due to COVID-19, many are being forced to revisit and leverage the unused features of their CRM systems.
So what kinds of things are they doing?​
We will share with you 6 ways to leverage your CRM.


1. Don't Miss Any Opportunities​
Re-visit your SFA, sales pipeline, contact your customers​, and add enhancements to the current system and process. For instance, most up to date CRM systems can be easily integrated with a site's web forms. Meaning that any information completed by an online visitor can be automatically imported into the system ​and combined with workflows and automation then be routed to the right person with reminders and alerts to follow up. ​At the very least, it ensures that data is getting into a database and not being lost in these disruptive weeks. ​

​With so many people working remotely during these times there's a much greater risk of things falling through the cracks when leads and inquiries come in from online. ​By connecting your CRM system to your website and automating this process you can help to significantly reduce the issue. ​
Did you know that we have a lead referral program?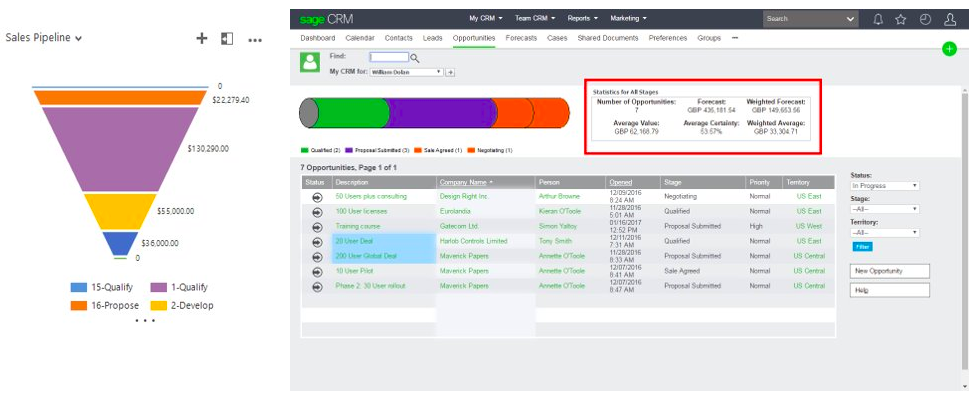 Opportunity pipelines: allow you to see stages and status, take actions, and see an overview of workflows.


Web lead to CRM: allow you to easily integrate forms from your website to your CRM system.​ It can also automatically create leads or cases in your system ​from keywords in emails and auto-assign them to a team member.
Are you making these 6 Common CRM Mistakes?


2. Don't Forget a Task
Because of the COVID-19 pandemic, many companies have sent their employees home to work, but sometimes things get lost or forgotten when there's no face to face contact or in-person meetings. With a CRM system that is accessible from anywhere and anytime, you can view all the activities provided to the client by different team members​. By configuring a CRM application's workflows and alerts, the right people will get reminded​ when a quote needs to be followed up, ​a service issue is outstanding too long, ​or when an opportunity gets created. ​

Many of today's CRM systems with automation ​can recognize customer emails and automatically route problems or questions to the right person; ​with additional steps to be taken if responses aren't timely. ​If an employee falls ill, CRM workflows can immediately and automatically handle many tasks or at least delegate these assignments to someone else until they're better. ​A CRM solution allows you to stop having to rely on your employees to generate pipeline, ​opportunities, and service activity reports, ​because all of these reports can be set to automatically run and be distributed if just a little time is spent configuring.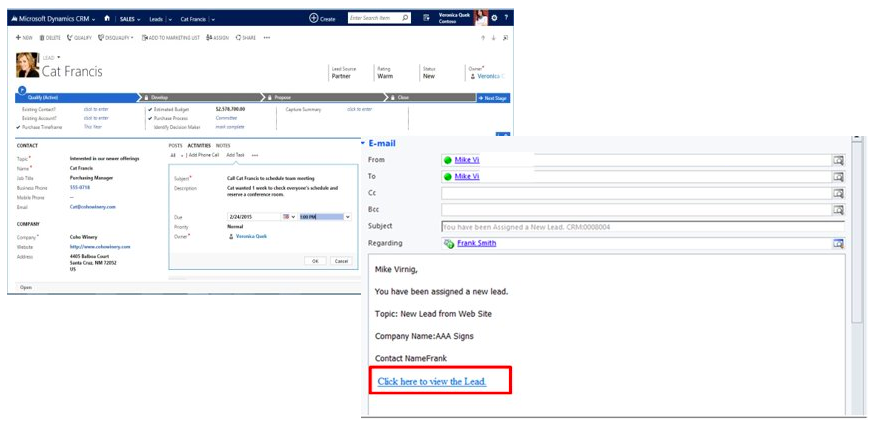 Follow up: can give reminders to follow up on outstanding issues using an automated workflow.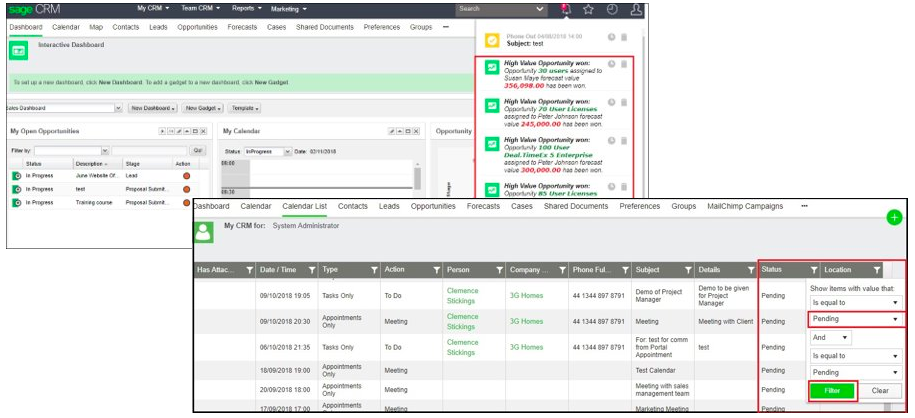 Reminders & Activities: receive email or on screen notification when a task is due ​or when an opportunity should be closing, and easily track your communications and activities using filters and reports.


3. Now it's Time to Tidy
Most companies are implementing work from home policies to keep their employees safe.​ But let's face it, not everyone will be as busy as they are in the office. ​Without the meetings and discussions that naturally take place in an office setting, it's likely that some people will have a little downtime. ​Which means it's a perfect opportunity to do some data cleaning. ​

​Assign contacts and accounts to each of your employees and set objectives for getting their data cleaned, updated, and revised by the time the COVID-19 pandemic is over and they return to the office. ​A CRM system is a database and its value is only as good as the data in it. ​So why not use this time to make this data as best as possible?​

Some things to tidy:​
Capitalize Names​
Fix Provinces (ON vs ONT)​
Update Postal Codes (l2w3v5 L2W3V5)​
Merge duplicate records​
Update Contact status (email activity or company)​
Update industry for future marketing activities​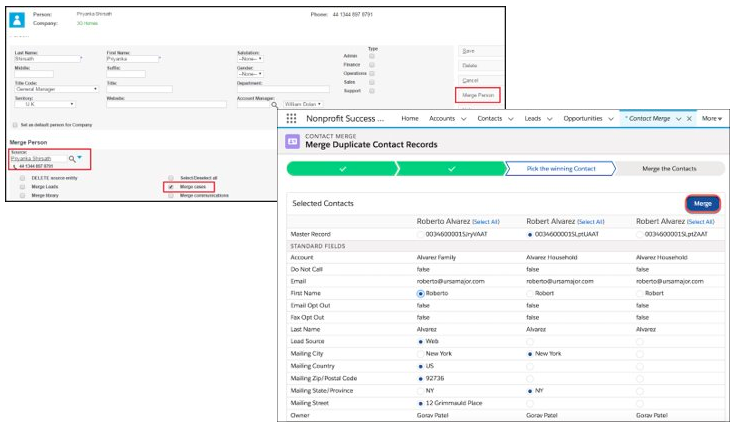 Merge Records: If duplicates exist in your system, now would be the time to tidy up! ​You can merge records without losing valuable data, such as cases, tasks and opportunities to avoid having duplicate accounts records.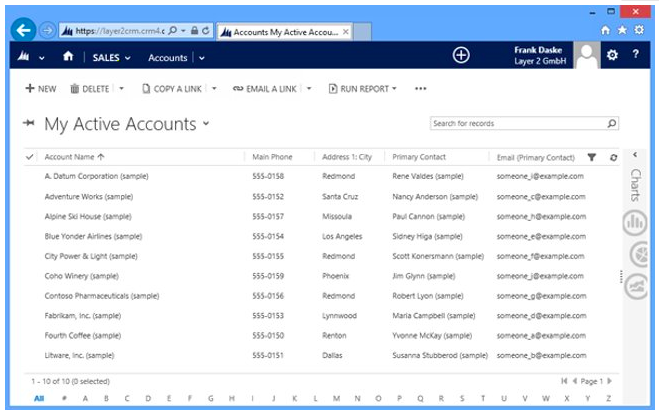 Active Accounts and Contacts: Generate Account and Contact List, do the cleanup, by:​
Mass Update​
Export & Import​
In-line Editing


4. Build Up the Foundation
We all know it is important to stay connected​, especially during these trying times. CRM systems have the ability to send out bulk emails, text messages and old-school mailers to groups of customers and others in a company's community. ​By leveraging the system's templates functionality, all communications can be consistent and delivered with one corporate message. ​

Fully utilizing both campaigns and bulk-emails in a CRM system means companies can send out tailored, personalized mass messages to specific groups based on who they are, where they're located and what the relationship is with the company.​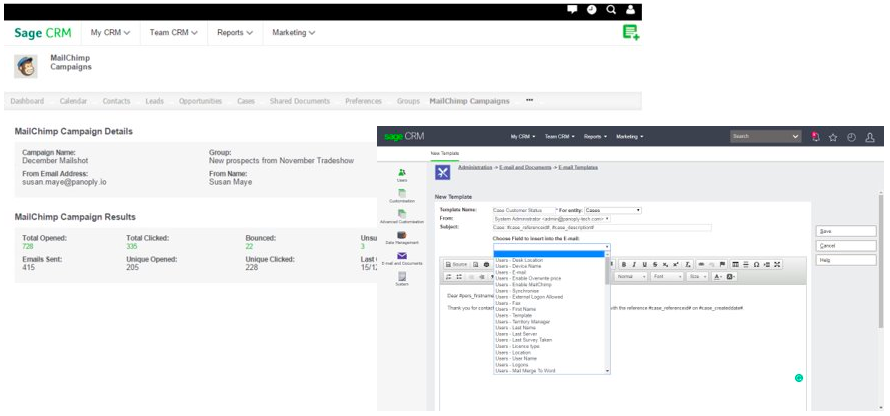 Integration & Mail Merge: integrate your CRM with any Marketing Automation Tool​. Such as, Mailchimp Integration/Mail Merge and CRM Marketing integration for up to date information on who has opened what email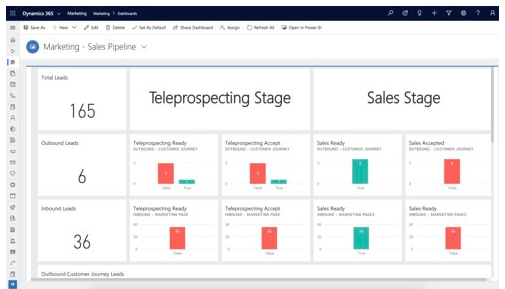 CRM Marketing Integration: automatically setup your next campaign, and next action​, so that it's ready to be sent!


5. Don't be Limited by Tools
Many companies have separate systems for their CRM, ​email, and calendar. ​They also often use Microsoft Office or Google G Suite, and in only a few instances do I see them truly integrating these platforms with their CRM system. When having separate systems, it means they're doing a lot of extra work ​and potentially missing out on the information they need. ​
​
Today, many employees are being asked to work from home in the wake of the COVID-19 virus, the risk of missing out on important information – call data, notes, email history, upcoming appointments and meetings, has increased. ​To mitigate this problem the right thing to do is ​"bite the bullet" and fully integrate a CRM system with all of these office systems. ​That way everyone's on the same page ​and no one is in the dark when they're talking to a prospect, customer or anyone else in a company's community.



Outlook Plug-In: File your emails in CRM to clean your outlook and store the appropriate data against specific record, that is shared among your team!​ When a customer calls back and says they've sent an email to another team member, easily access this communication from your CRM system.
6. Be Ready for the Ramp Up
Now is the time to review your existing processes ​and start the discussions on how to be ready for the ramp-up, how to save time and resources, and how to increase revenue with enhancements to your CRM.​ Many things can be done; think about any process that is currently ​manual, takes a long time to complete and causes delay!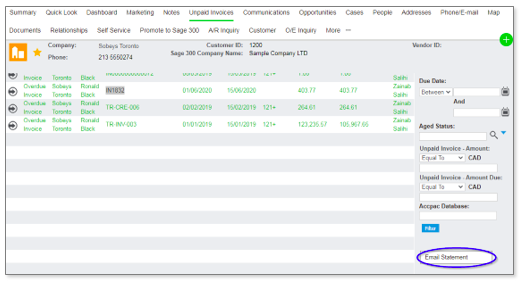 Collection Management: check to see what invoices the customer has not paid and even send reminders to them; add follow-ups to ensure a faster payment!​ Email invoices and statements in one click​ and share the activity with team members​ so there is no need to interrupt your Finance team.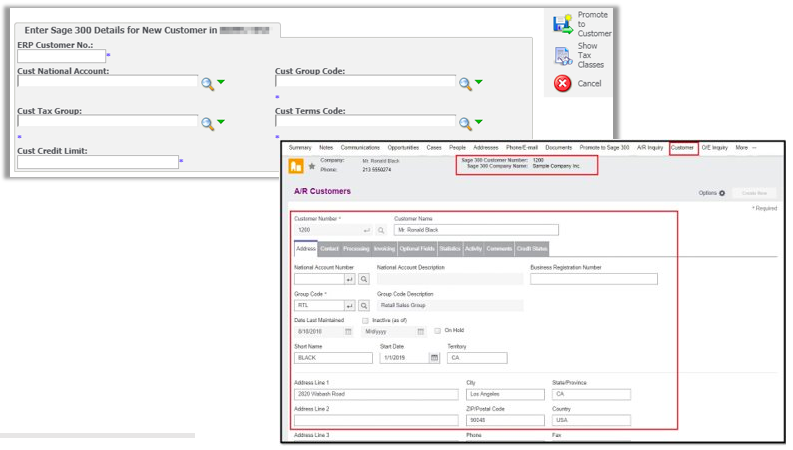 ERP Implementation: Is it time to integrate your accounting system to your CRM? ​You could have access to the customer order history ​and even place an order directly from your CRM system.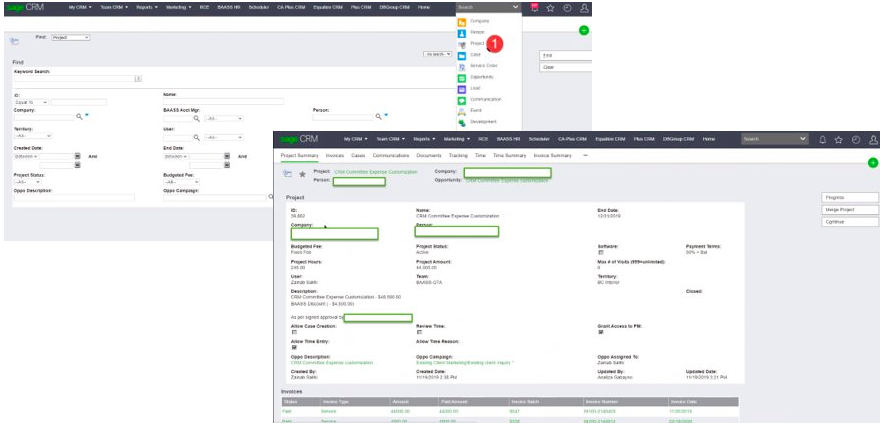 Project Management: CRM is more than just a Customer Relationship Management system, it gives you the ability to store all of your data against projects for easy billing!​ At BAASS we use CRM to track all projects and billing details in CRM​.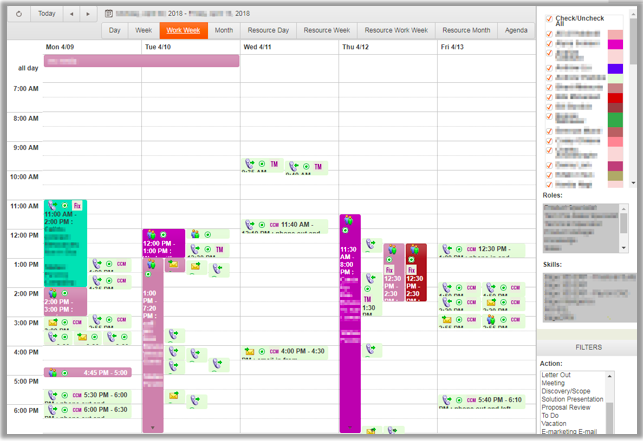 Scheduler: Schedule resources based on skills and consultants' availability directly from your CRM system​, this tool is drag and drop​ making it user friendly.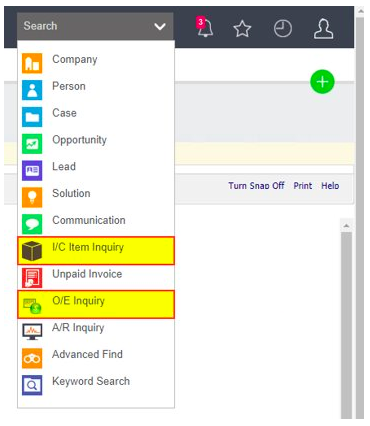 OPS Inquiry: Have access to the full list of items without having to pull a report ​or checking with the Accounting team.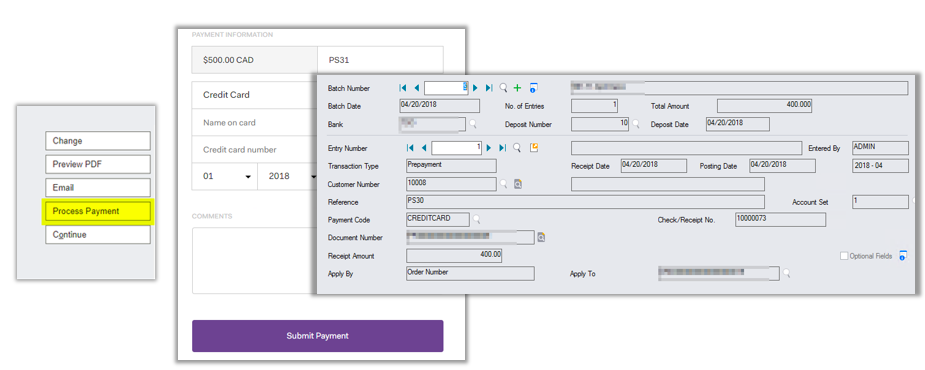 Credit Card Payments: Is it time to take payments from your CRM system? Cloud-based solutions permit your mobile sales to directly take credit card payments on the fly!​
Do you have a CRM process in place?
Check out our blog: Your Guide to an Effective CRM Process


In conclusion
Your business should be taking advantage of the situation, there are a lot of things that can be done during this time.​ Why not, let's see what else can be done with your existing CRM System, it is not too late and BAASS is here to help!