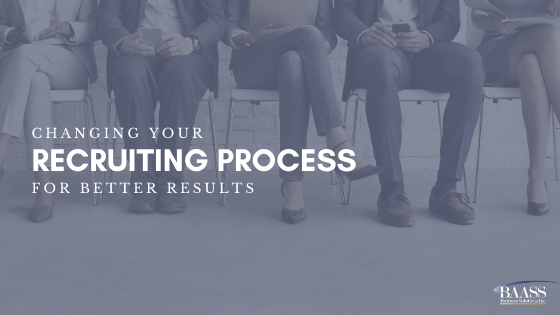 There's an old saying, "If you always do what you've always done, you'll always get what you've always had." If you're dissatisfied with your company's current recruiting efforts, continuing to recruit in the same way doesn't make sense. Shake up how you recruit by implementing some of the latest techniques in recruiting top talent.
Recruiting in the Digital Age
Recruiting used to mean placing a classified ad in a newspaper. Applications mailed into the HR department would be assessed according to fitness for the job and skills matches to job requirements. Telephone and in-person interviews would lead to a screening process that took weeks, if not months, to find the right person, especially if that person filled a senior-level position.
Taking a slow and steady approach to recruiting may feel comfortable, but recruiting in the digital age occurs at the speed of light - or at least, at the speed of an internet search. Recruiters seeking top talent, especially in highly competitive industries such as technology and sales, must be fast to act when the right candidate appears on the horizon.
To recruit great candidates in today's fast-paced world:
Create job descriptions that accurately reflect the position available.
Choose and use plenty of keywords, including synonyms if appropriate, when posting positions on large job databases and websites.
Enter candidates into your HRIS immediately and use your system to track applicant status, interviews, and more.
Conduct phone interviews quickly, and find ways to fast-track talented employees so that you can shepherd them through the process as fast as possible.
Adapting Benefits to Attract Candidates
Flexible benefits packages can be useful to attract candidates. As a recruiting tool, many benefits such as additional paid (or unpaid) leave and job titles can be used to woo top talent to your company without adding costly benefits or salary increases. Think "outside of the box" about what candidates want in a company. Flexible hours, work from home periods, even unpaid leave to travel or conduct volunteer work are all great benefits that attract millennial workers and don't cost your company a great to offer, but may attract candidates away from your competitors.
Using Your HRIS for Recruiting
Your HRIS is an important tool to use in the recruiting process. HRIS can be used to automate tedious paperwork, track recruitment efforts, and organize candidate information into your HR system. A good HRIS works with your human resources needs to automate, streamline, and increase efficiencies through the human resources department.
Recruiting today is more like conducting an internet search for the right candidate than it is working through a traditional job search. With the prevalence of internet searches for jobs and the ability of keywords to match jobs to search queries, using digital tools like keyword research is an important part of any search. So too is using a great system like an HRIS to maintain peak efficiency throughout the process.
BAASS Business Solutions
Whether you're just starting out using an HRIS or you need to update an existing system, BAASS Business Solutions offers exceptional service, value and quality. We can help you choose the right system for your business needs. Please contact BAASS Business Solutions.