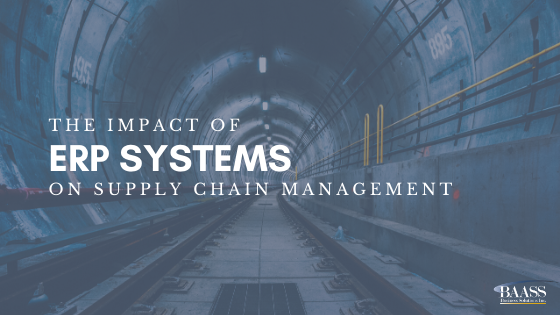 An interesting study from the Delphi Group asked 23 global manufacturers questions about the impact of enterprise resource planning (ERP) on supply chain management. Three findings topped the list of results:
Integration of information across the entire supply chain between customers and suppliers
Increasing "mass customization" of products
Supply chains consisting of several independent entities, making the entire supply chain more complex to manage
Technology plays an important role in supply chain management. Enterprise resource planning systems have long helped companies monitor and control costs, productivity, supplies, and inventory. Now, with cloud technology, bringing together disparate players in the supply chain is easier. Remote access from any internet-connected device means you can bring all players together into one system for shared information and resources. This new way of conducting business is truly changing the face of supply chain management.
Supply Chain Management – the Next Frontier
For the past two decades, manufacturers have worked systematically to improve their operations. Improving product quality, boosting productivity, and finding competitive advantages have all helped manufacturers remain focused and profitable. Now they are tackling the next frontier: supply chain management.
Supply chain management has always presented unique challenges to manufacturers. Improving logistics can lead to substantial cost reductions, which in turn can improve profitability.
Many companies are finding they need to rely upon a network of suppliers, rather than a few chosen suppliers, to complete their orders. Changing marketplace conditions, lower costs, and faster shipping have put specific suppliers at the head of the list for future orders. It's a rare company today who works with only a handful of selected suppliers. Suppliers, in turn, realize they need to be flexible to keep their customers happy.
Integration of Information
ERP is a natural extension of materials requirement planning (MRP) systems from past decades. An ERP system provides a comprehensive management system that integrates transactions, material planning and many other functions into one complete system.
Research has shown that fragmented information is the source of many delays across the supply chain, according to the Delphi report. With one seamlessly integrated ERP system, much of the fragmentation is removed and information becomes cohesive and shareable.
Increasing Demand for Mass Customization
Throughout the industry, there is increasing demand for mass customization. Companies can no longer keep substantial inventory in stock to have materials ready for shipment when so many orders require some form of customization.
An ERP system can help you meet the demands for mass customization. Its ability to manage multiple vendors, keep track of inventory, and track orders from start to finish make it easier to offer customization.
Supporting the Management and Deployment of Resources
ERP systems also offer you the ability to manage and deploy resources from multiple vendors. Parts from a supplier in Vancouver, raw goods from a Winnipeg warehouse … you can manage them all through the ERP system. This ability to manage a complex assortment of goods across multiple orders provides a strong competitive advantage.
Enhancing Your Supply Chain through ERP Systems
Now is the time to enhance and improve your supply chain management through the implementation of an ERP system. The right ERP can improve collaborative planning, enhance your supply chain strategies, and help you meet the growing demands from a global customer base.
BAASS Business Solutions provides software, consulting, and services for manufacturers. We can help you choose the right ERP system for your needs. For over 25 years, we've helped businesses harness the power of data and analytics through business intelligence systems, enterprise resource planning systems, and much more. Talk to us today about how BI can help you build a better business. Call 905-660-1285 or 1-888-650-5544 or contact us online.