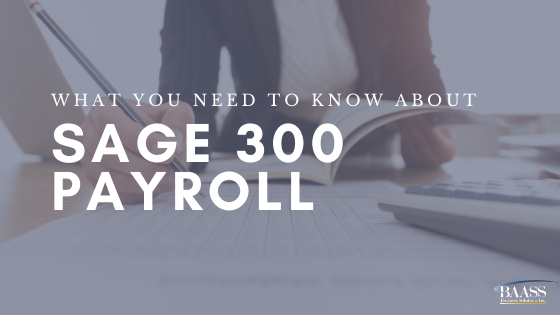 Getting paid and paying your staff is one of the top priorities of both employees and ownership. Regardless of the size of the organization, ensuring payroll is run correctly and on time is always top of mind. Having your payroll integrated with your ERP (Enterprise Resource Planning) will both streamline and automate this process. One ERP solution that provides a payroll module out of the box is Sage 300cloud (formerly known as Accpac).
Sage 300cloud provides a comprehensive and flexible payroll solution that allows small and midsized organizations to manage payroll processing in-house cost-effectively.
Sage 300cloud Payroll provides these robust Sage payroll functionalities out of the box:
Calculations of earnings, deductions, benefits, accruals and Federal/Provincial taxes and levies
Retain years of payroll history analysis
Government reporting, generation and filing of T4, T4A's and ROE
Pay employees using EFT, direct deposit
Ability to export and import data (supports PDF, Excel, CSV, XML, ODBC)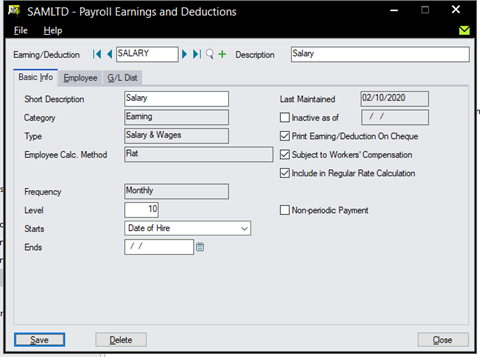 Setup Earning, Deductions, Benefits, Accruals and General Ledger Distribution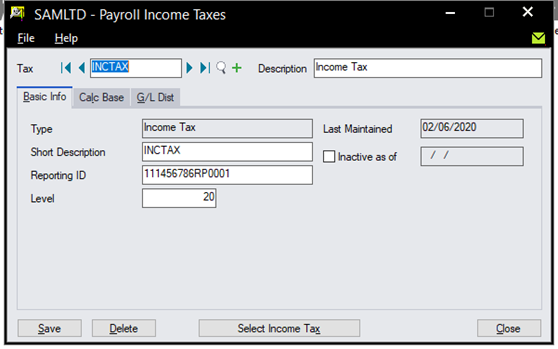 Set up Tax and other Government Remittances and General Ledger Distribution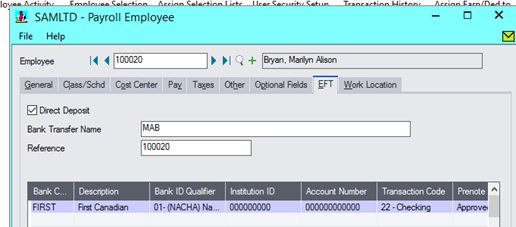 EFT as a payment option
Want to learn more about Sage 300 Payroll and EFT Options? Check out the dedicated session on this topic from BAASS Connect.


Export almost any data or report in a variety of formats
Reduce Errors and Streamline Process
The Sage 300 Payroll module allows your business to effectively and efficiently process payroll in-house. Eliminate duplicate data entry, as time cards and payroll information, is entered only once and seamlessly shared in the ERP system.
Are you facing any of these 7 Common Payroll Challenges?
Manage Complex or Simple Payroll
Your organization can easily manage complex payroll accounting requirements and process paychecks and direct deposits correctly on time, every time. Use a variety of calculation methods for employee benefits, earnings, and deductions, while easily keeping up to date with the latest changes in tax rates and filing requirements.
Connected System
Using a completely connected system allows you to centralize the information required for compliance with government mandates and keep proper records for proactive defense against any employee litigation that involves compensation.
Bottom line - by using a payroll module such as Sage 300cloud Payroll your organization will have a processing tool in place that provides compliance with the CRA and peace of mind staff is being paid on time. All while not adding any strain to your internal resources, or compromising on functionality. To learn more about Sage 300cloud Payroll contact our Payroll experts today, or visit www.baass.com/payroll.
Read about how GEM Health Care Group customized their Sage 300 Premium software to fulfill the payroll and accounting needs in the long-term care industry.