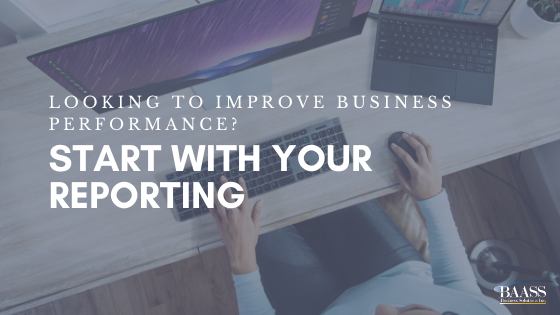 How do you think your company is doing in terms of performance? In what areas could you use improvement? If you are like most businesses, there are always improvements to be made, no matter how hard you have worked in the past to improve your performance.
Having the ability to identify what areas of your business need the most improvement, however, can catapult your efforts and increase your business effectiveness.
Before you can begin to formulate strategies for improving your business performance, you need to know what needs to be improved. More often than not, this cannot be determined with a quick look at the company financials. When it comes to improving your business performance, you need in-depth knowledge about every part of your business, not just the highlights.
For many companies, gaining access to this information in the time they need it can be challenging. Sure, your ERP and accounting systems may provide you with the basic reports you need, but can you access them in a timely manner? Are you able to drill down into the details and uncover the issues that are truly affecting your business performance? Do you have access to data in real-time, so you can make the decisions you need to improve your performance?
Business Intelligence: The Solution to Better Reporting and Improved Business Performance
Most businesses have all the data and information they need; they just do not have the right tools to access it. Business intelligence tools can provide companies with the tools they need to derive the insight they need in real-time to start improving their business performance. With real-time dashboards and instant reports that can be easily customized, companies can drill down into any area of the business and uncover key inefficiencies hindering business performance.
Blog: What is Business Intelligence?
Business intelligence (BI) works with existing software solutions to pull all of the information you need into a single, centralized location. By utilizing BI tools, you can:
Gain better control over your reporting
Automate reporting processes
Make better decisions by analyzing data in real-time
Discover how you can use business intelligence to improve your reporting capabilities and ultimately improve your business performance.
BAASS Business Solutions
BAASS Business Solutions offers business intelligence solutions including Sage Intelligence, Sage Enterprise Intelligence, and BI Tools developed by BAASS. Please contact us for a consultation today. Contact us or call 1-888-650-5544.
Learn more about our Sage 300 Intelligence Report Utility.