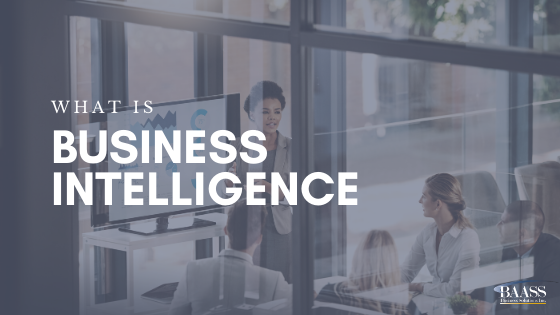 Business Intelligence (BI) is described as the transformation of raw data into relevant and practical information for business purposes. This term encompasses the processes and methods needed to analyze, display, and report from business operations or activities. The implementation of Business Intelligence can help your organization make better decisions, especially due to the abundance of information that can be retrieved nowadays; except to have access to your business' information easily.
Business Challenges that can be solved with BI:
After understanding what Business Intelligence is, you're now left to wonder… "so what?". It is important to note that organizations across many industries can benefit from using BI. We have compiled a few common business challenges organizations can overcome by implementing a BI solution:
Multiple data sources
Multiple databases
Risk for compliance
High volume of data
Information not accessible to employees
Issues with budget and forecasting
Where can you use BI in your organization?
Not sure where BI can hugely benefit your organization? BI can be applied in your operations, HR, supply chain, finance, sales, and marketing departments. Please do not think these are the only areas that BI can help, as Business Intelligence can very well be leveraged throughout your entire organization. By providing visibility into your organization, you are able to track a variety of metrics including employee performance, budgets, conversion rates, marketing trends, engagement rates, and more.
Have you heard of "collaborative analytics"?
Collaborative Analytics, the Future of Business Intelligence
On top of its wide application and ability to solve various business challenges, keep in mind that you will be able to increase efficiency throughout your organization, as there will no longer be the need to manually gather or organize data. If you're ready to implement a Business Intelligence solution in your organization or want more information about BI, check out our webpage. BAASS also offers BI training sessions to help you fully take advantage of your BI solution.