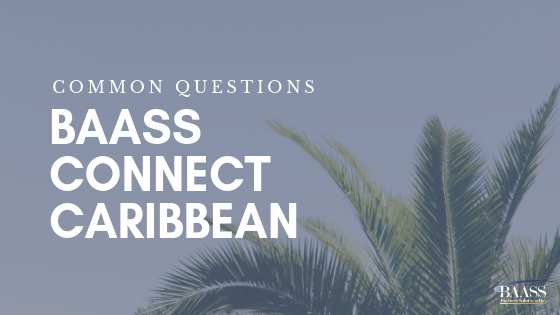 BAASS Connect is an annual conference that BAASS Business Solutions has hosted for over two decades, in various parts of the world. The event provides a space for industry professionals and decision makers to come together, talk shop and share ideas.
The conference gives you access to incredible resources, like one-on-one time with BAASS Product Managers, Technical Experts, Sage Specialists, and Executives — but why should you go? How can you attend? We answered some common questions about the long running function.
Who is BAASS Connect For?

BAASS Connect is for decision makers; primary controllers, senior accountants, business owners and many more. Attendees most commonly work in the finance, operations and technology sectors -- however, everyone is welcome to attend. Individuals from all industries bring something valuable to the interactive conversations.

What Will I Learn?

BAASS Connect covers topics like CRM, HR, Sage, Business Intelligence and much more. Attendees learn not only from informative presentations that identify trends in the industry, but also from roundtable discussions that help start a dialogue about relevant topics and concepts.

How Can BAASS Connect Benefit Me & My Business?

BAASS Connect provides you with the ability to network and stay up to date on key business technology trends. It allows industry professionals and experts to network with one another and discuss key concepts relevant to their field. By attending the event, you will have the opportunity to discover and explore new services that can benefit your business.
Where is BAASS Connect and How Can I Register?
BAASS Connect is hosted around the world annually. This conference takes place again this year in Bahamas, Barbados and Grenada as well multiple locations in Canada.
BAASS Connect Caribbean registration is accessible through the locations above or directly on the registration page.
What Kind Of Presentations Can I Expect?
BAASS Connect is commonly comprised of a variety of educational sessions. These usually include a presentation from BAASS Practice Leaders, Sage Experts and keynote speakers. The sessions will cover topics such as:
Meet your BAASS team of experts in the areas of ERP, Supply Chain, Business Intelligence, CRM, Human Resources and cyber security.

Get to know your top independent software solution vendors that will demonstrate how business challenges are resolved with their solutions.

And much more...
We look forward to seeing you at an upcoming BAASS Connect event near you! If you are looking for more information reach out to us directly, mbuigas@BAASS.com.