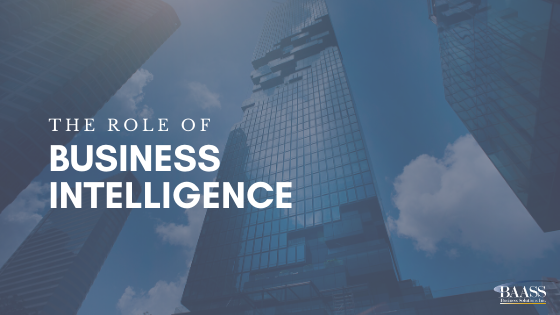 Business intelligence, or BI, is a type of software that can harness the power of data within an organization. It offers a better way to sort, compare, and review data in order for companies to make smart decisions.
Companies adopting business intelligence solutions can turn business data into insights and take plausible action. These insights can help companies make strategic business decisions that increase productivity, improve revenues, and enhance growth.
BI Lives Up to Its Reputation
There are many reasons why companies choose business intelligence solutions. If you're contemplating BI software for your business, you may be wondering if it's worth the time, effort, and expense to add it to your existing software suite.
BI-Tools was curious about whether BI software lived up to its hype and whether companies felt they got the maximum benefit from it. The results may help solidify your decision whether or not to add BI to your software suite.
Better planning and analysis: Companies felt that BI systems helped them the most with faster reporting, planning, and analysis. 64% of responding companies ranked their ability to report, plan and analyze data as "good" after implementing a business intelligence suite.
Increased accuracy: Among the companies surveyed, 56% felt that business intelligence data increased the accuracy of their business analysis and planning.
Helped considerably with sales forecasting: Among the many tasks that companies felt that business intelligence data helped with, 57% ranked sales forecasting and planning as the area receiving the most benefit from BI data. Other areas where they felt that BI date provided assistance was in customer behavior analysis (40%) and a unified view of customers (32%).
Improved pricing and offers: Pricing and offer optimization benefited somewhat from the implementation of a BI system. 27% of respondents felt that the additional data derived from their BI system helped them improve their pricing structure to become more competitive, as well as improve the attractiveness of their offers.
How Business Intelligence Can Help Your Company
From glancing at the list of benefits stated in the survey results, above, it's clear that business intelligence can help tremendously with business processes.
The improved planning and analysis can be used to tighten processes, focus business operations, and use data to drive decision making.
More accurate data means better decisions. Accuracy also improves confidence in business forecasting. When you know that you can rely on your data, you can make better guesses about what the future of your business entails.
Improvements in the sales forecasting process also help companies with budgeting, marketing, and more. The more accurately you can forecast sales, the better you can plan your entire company budget.
And of course, improvements made to product offerings and prices aligned with the marketplace can help you sell more, which in turn improves revenues.
As you can see, adding business intelligence software to your company creates a positive ripple effect that spreads to all parts of the company. It's not just about improving access to the data in your firm. It's about using that data to improve profitability.
Read about how Organ Recovery Systems leverages their BI solution!
Cloud-Based Business Intelligence Software from BAASS Business Solutions
If you're seeking cloud-based business intelligence software that does indeed offer exceptional data quality, easy data management, and advanced reporting features, BAASS Business Solutions can help. We offer business intelligence solutions including Sage Intelligence, BI 360 (Solver), and BI Tools developed by BAASS. Please contact us for a consultation today. We will help you choose the best business intelligence solution for your needs. Contact us or call 1-888-650-5544.
Learn more about collaborative analytics: Collaborative Analytics, the Future of Business Intelligence